Ridiculous

by Michael Menser Dell, Editor-in-Chief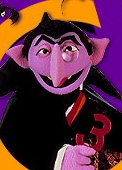 Gary Bettman


Gary Bettman consulted with the oracles and decided to suspend Sean Avery six games.

"What was guiding me in this case was a number of factors," said Bettman in a media conference call. "One, we needed to be clear that this was the type of conduct that we did not view as acceptable and not representative of what our players do.

"Two, I wanted it to be clear to the fans that this isn't something that we tolerate, particularly fans with children who might have to explain to them what this statement was. I was very concerned that this inappropriate comment be something that everybody was clear and parents could tell their children that this is something that athletes should not be doing, and hockey fans could be comfortable that it's not something we tolerate."

That's right. Avery got six games for being a jerk and saying something distasteful.

In retrospect, instead of giving him a verbal kick to the Charlie Browns, Avery would have been much better off merely elbowing Dion Phaneuf in the head or running him from behind into the boards. That typically gets you two games. So the Bettman Doctrine clearly ranks player safety far below public relations. Good luck with that new collective bargaining agreement.

And why doesn't Avery get some sack? C'mon, boy! Stand your ground! It's not like your comments were a slip of the tongue. You knew what you were doing. Don't suddenly find religion now. The world needs villains. Embrace it. Turn heel.

Not only did Avery issue a sappy apology, he's also agreed to undergo anger management.

Did I miss something? There was no anger in his words. I could understand Douchebags Anonymous, but anger management? He was laughing and having fun. It was a joke. Sure, it was a tasteless, inappropriate joke, but he was only trying to hype the matchup with Phaneuf and the Flames, which is more than Bettman and his merry buffoons have ever done.

I love how Bettman is saying he suspended Avery to protect the children. Um, Gary, you sanction violence every night. What's more damaging to the youth, hearing the term "sloppy seconds" or watching grown men punch each other in the face without legal repercussions? You sell alcohol at all your arenas. You allow scantily clad women in spandex to scrape the ice during stoppages in play. And the innocent lasses aren't chosen on their abilities to handle a shovel. Save the sanctimony, please.

Everyone needs to lighten the hell up.


CAMPBELL ON THE CLASSIC
The NHL held a conference call with Brian Campbell the other day talking about the upcoming Winter Classic. Campbell was one of the stars of last year's Pittsburgh-Buffalo tilt, dishing out a number of big hits beneath the falling snow. This year, he'll take to Wrigley Field when his Hawks take on those filthy Red Wings.

"I think in Buffalo last year, we were very excited, but it didn't start getting going until a week before," said Campbell. "Obviously we have so many games on the schedule right now.  You can't look ahead too much. But right now, it's trying to make sure you can get tickets for your family, and getting everybody to come in.  But once it comes around, even the practice the day before, it's a thrill just to be walking out there and having some fun with everybody.

"And now, if you've ever been lucky enough to go to a Cubs game, you'll know the atmosphere; it will be like a playoff game around there for baseball.  The atmosphere around the area of the streets, the tailgating, the bars, the restaurants, it's just going to be a huge joy for the whole city of Chicago and the whole National Hockey League and the hockey family to be able to embrace something and feel the excitement in January and not have to wait until April, May."

It's unclear whether or not Campbell will be allowed to play at Wrigley since there's still no crying in baseball.


ELIAS STRIKES AGAIN
After a couple down years, Patrik Elias is having a swell season with 10 goals and 23 points in 23 games. He bagged a pair last night against the Flyers, including the overtime winner. Nothing new there. Elias now has 15 overtime goals in his career, tying him with Mats Sundin and Jaromir Jagr for the most in NHL history.

Elias has seven goals and 16 points in the 13 games since Martin Brodeur left the lineup, helping El Diablo to a 7-6-0 record over that time.


FIGHT FACTS
Our pal Larry Nagel wanted to find out if there's any correlation between fighting majors and winning. He crunched some numbers for the first quarter of the season and found there really isn't any connection between dropping the gloves and success in the standings. He even made up a nifty little graph to display his findings. Good job, Larry.

And in case you're wondering, there's also no correlation between dropping your pants and winning. Just ask Sean Avery.