Fun with Conference Calls

by Michael Menser Dell, Editor-in-Chief


The new season is upon us, so it's time once again for Fun with Conference Call Transcripts!

For the uninitiated, I take a transcript from a media conference call and change the questions. The answers haven't been doctored at all.

First up is our buddy Daniel Alfredsson. Enjoy.



Daniel Alfredsson
LCS: Daniel, let's not kid ourselves. I don't like you. I don't like you at all. I find you odious. Seriously, you smell. Your hygiene is deplorable. Do you even shower?
DANIEL ALFREDSSON: Not much, to be honest. I had an MCL sprain in my right knee, and I had a little bit of the whiplash.
But I had, well, I took three weeks off. Then I started rehab, and you know, after another two weeks I was doing all the exercises. It didn't affect my off-season training much at all.
LCS: You disgust me. The next time you come to Pittsburgh, I swear I'm going to give you a whoopin'. I don't care if it's in the middle of the game. You're getting' beat. I'll jump the glass and run right out on the ice. Say when. Would you prefer I pummel you at even-strength or the power play?
DANIEL ALFREDSSON: I think power play. It's not only individual, but the power play can be better. I think it's just that we'll get more goals and points out of that. That's one thing that me, myself, needs to be better at, and we as a team as well. That's probably the biggest thing.
LCS: I hate you. But since I'm a fake journalist, I'll do my best to put my personal animosity aside and conduct a formal interview. If you can, please compare hockey in Canada to the country of Albania. And remember, Albania borders on the Adriatic, it was a former communist regime, and its chief export is chrome.
DANIEL ALFREDSSON: You can't compare hockey in Canada to, I guess, anywhere in the world. But hockey's just a big sport. Probably second to soccer, which is the biggest sport without question, but hockey's big. Especially now with the coverage and the media with the internet, there's a lot more NHL games that are played over in Europe and Sweden compared to when I was younger.
The interest we have from the Swedish media follows us regularly over here. Especially now coming over and playing an exhibition game for my old team, which I think will generate a lot of interest. Then playing two regular season games which everybody will look forward to instead of just being an exhibition game.
So I think it's going to be really big, and I think it's going to be a lot of fun for everybody involved to go over there.
LCS: Did you know an advanced race of space goats is preparing to invade Earth and enslave all its inhabitants?
DANIEL ALFREDSSON: I didn't even know. I didn't think about it before you mentioned it. But I think it's going to be, you know, not only am I the captain, but an older player that's been over in Canada for a long time.  
You know, I have my roots here pretty much being in the same city for the 12 years I've been here.
It's going to be a really great experience for myself, I think, coming home to my hometown and then, obviously, to Stockholm. Like I said, the media follows the NHL pretty closely, but to be able to show off ourselves in front of them, I think it's going to be special.
LCS: Well, have you ever heard of Carl the Retarded Space Goat? He's our official mascot. He's going to tryout this year for the Nashville Predators. Have you ever seen him play?


Carl


DANIEL ALFREDSSON: I have not seen. I've heard of him, but I haven't seen him play, no. I've heard good things. Hopefully he can help out Nashville, but I don't know much about him.

LCS: Would it be a big thrill for you to meet Richard Simmons?

DANIEL ALFREDSSON: It will be, for sure. You know, it's not a home game in the sense that, you know we played there regularly. But at the same time, it's my home and I played a lot of games in Stockholm, in the Swedish League and then with the National Team as well.

So there are a lot of memories that are involved. I thought for sure I wouldn't be able to go back and relive it. But this is a great opportunity to do that. You know, playing in front of Swedish fans, it's definitely something I'm looking forward to.

LCS: One of our sponsors, Chris Chelios Feminine Hygiene Products, is looking to expand to Sweden. Do you think it'll fly over there?

DANIEL ALFREDSSON: Well, I think it's a good way to test out the market and see the interest that we can create and show off our game for Europe.

You know, I see it as a possibility. I think it's still a long shot. But I know I won't be playing if that happens. That's a lot of travel and logistics that have to be sorted out. But, obviously, it would be pretty neat to see it happen, but I'm not sure it will.

LCS: Do you think Chelios is even a bigger jerk than you?

DANIEL ALFREDSSON: Yeah, without a question.

LCS: Talk a bit more about Chelios.

DANIEL ALFREDSSON: She's a very stubborn woman. I've taken that from her, and that's definitely helped me through my career. As far as her role, obviously, she was always there watching all of the games. You know, making sure that when you came home the laundry was done. You know, like you said, dad probably got more of it because they drive you there to the rink. I think all players need that mom to be there all the time and probably tell dad to layoff the yelling.

She played a big role, and I definitely appreciate what she's done for me.

LCS: Do you have any nicknames for Chelios?

DANIEL ALFREDSSON: Margarita.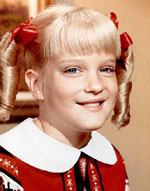 Bryan Murray


LCS: I always thought he looked more like a Judy. Anyway, I heard Bryan Murray gave you his Kitty Carryall. Is it true you take her everywhere?

DANIEL ALFREDSSON: I think we're going to try to be separated. I mean, I think we can always go back. But I think our new coach, Craig Hartsburg, would like us to find more balance throughout the lineup, more balanced scoring.

We're going to try different combinations. We know how well Jason and Danny can play together, and hopefully I can find a couple of good line mates as well that can take pressure off them and create offense. If we can do that, I think we can have three lines that can contribute offensively, and that takes pressure off everybody.

LCS: When teams suck, they often tell people "we're going to play a more aggressive style," "we're a tight group in the room," or "we have much more grit." So if you think the Sens are going to tank again this year, just go ahead and use one of those phrases to describe your chances this season.

DANIEL ALFREDSSON: We have much more grit this year, I think. Our manager is definitely kind of had a plan when he signed new guys and got rid of some of the other ones. Brought more character people. You know, Smith, Jarkko Ruutu, just to mention a couple.

We'll probably be a little tougher to play against physically than we have in the past. We've always played with a lot of skill and puck possession, and hopefully can maintain that. But at the same time can be a little grittier.

LCS: Whenever I want to stress how terrible a team is, I'll sarcastically say, "They're very good." It's a lot of fun. Give it a try. Like, how do you think the Leafs will do this season?

DANIEL ALFREDSSON: They're very good. It's been three practices. The practices have been hard, but they've been fun. I mean, it's a lot of handling the puck, a lot of passing. It's just not, you know, skating up-and-down the ice. It's a lot of thinking involved.

He hasn't coached any games yet. But from the three practices we've had, it's been -- he makes sure it's a high, high tempo and not on too long. But we work hard when we're on, so it's been fun.

LCS: Could the Senators be any gayer?

DANIEL ALFREDSSON: I'm not sure if we can. It's always tough to tell how much we're going to need. You don't know until you miss them how much you're going to miss them, I guess.

We brought in some good character. We've got Kuba who is good with the puck. Jason Smith is going to give us more grit and help our penalty killing for sure.

So it's going to be tough to replace him. I think the way coach wants us to play we're going to be more aggressive and force turnovers a little bit higher than we did probably last year. That will probably help our defense.

LCS: I tell you what, Alfie. Let's bury the hatchet. I'll take back all the awful things I've said about you if you'll just say some nice things about my Pittsburgh Penguins.

DANIEL ALFREDSSON:  I think they're still going to be a tough team. It's tough to not regard them as a top team when they have Crosby, Malkin, and Staal, the first three centermen. That's pretty impressive there. Obviously, fairly easy to build a team around that.

But they've got some guys that they're probably going to have a tough time replacing right away and finding that chemistry that they had. Then again, who knows?

Fleury kind of stepped into his own last year, and probably gave him a lot of confidence. He's probably going to make up for some of the mistakes they made. So they'll be a tough team in that conference.

LCS: Aw, that 's swell. Alfredsson, you're the tops. Now go take a bath, you filthy creep.