Player Ratings - Goaltenders

by Michael Menser Dell, Editor-in-Chief


Wake the kids. Call the neighbors. It's time once again for LCS Hockey's annual Player Ratings Extravaganza!

On second thought, let the kids sleep. Don't bother the neighbors. Lemme tell ya, in my younger days, this was my favorite time of year. I'd write two or three paragraphs about every player, breaking down their strengths and weaknesses, while still finding time to throw in a few obscure references to classic TV. Good times, good times.

Well, those days are solid gone. I'm a bitter old man now, and fake journalism is for the young. But until I work off those community service hours, I reckon I'm screwed. Let that me a lesson to you. Never leave the house without pants, no matter how nice your hat is.

Anyway, I'll still write the Player Ratings, but let's lower the expectations. They're gonna be real quick and rather half-assed. You're welcome.

These are the best players in the league for the coming 2008-09 season, the dudes you want on your team if you're trying to win a championship. We look at the player's overall game, not just his scoring numbers, so fantasy rankings would be slightly different.

And remember, this is only an exhibition. It's not a competition. So please, as always, no wagering.

Ranking the goaltenders was a bit difficult. There are a lot of good goalies on terrible clubs, so the stats may not support our arguments. But in our humble opinion, these are the best guys at the position...


1. Roberto Luongo, Vancouver Canucks: Luongo remains the best first-save goaltender in the NHL, and at 29, he's at the peak of his abilities. It's Luongo's time.




2. Martin Brodeur, New Jersey Devils: I mean, Brodeur is tremendous and all, but Father Time is undefeated. El Diablo is once again talking about lightening the 36-year-old Brodeur's workload, but the same sort of chatter last summer resulted in 77 games and 4,635 minutes between the pipes in 2007-08, marking the second-most minutes of his career. And his personal record came way back in, well, 2006-07 when he logged 4,697 minutes. Hmm ha. So much for easing into retirement.

Each season, I predict Brodeur to collapse beneath the burden of carrying New Jersey's sorry ass year after year. And it never happens. But it will eventually, right? C'mon, tell me it will! I'm beggin' ya!


3. Henrik Lundqvist, New York Rangers: Lundqvist's save percentage has dropped in each of his three years in the league, from .922 in his rookie campaign to .912 last season. But those numbers are a little misleading. If not for a dreadful stretch in December and January, Lundqvist would have likely posted career-highs across the board. As it was, he still established himself as a premier No. 1, starting 72 games and backstopping the Blueshirts to a third consecutive playoff appearance.

Sure, he can be had up high, but he's virtually unbeatable along the ice. He's also Swedish, so that's pretty cool. And he has a gold medal. What have you ever won? Where are your gold medals?


4. Marc-Andre Fleury, Pittsburgh Penguins: I used to take a lot of grief for my constant hyping of Fleury, but now what's up? The Flower bloomed last season, combining his freakish quickness with newfound positional brilliance and sound technique to stick it to all the naysayers once and for all. Suck it, creeps!

After a rough October that saw him post a 4-4-0 record with a 3.50 goals-against and a .892 save percentage, Fleury was just rounding into form early in December when he went down with the dreaded high-ankle sprain. The injury proved to be a blessing.

Fleury had a chance to study the economical, puck savvy Ty Conklin, a netminder with a fraction of Fleury's talent but who still managed to put up gaudy numbers behind a rapidly improving Pittsburgh defense. When Marc-Andre returned to action, he went 10-2-1 in March and April, allowing two goals or less in 12 of the 13 games.

The dominance carried over into the playoffs where he notched a .933 save percentage in allowing two or fewer goals in 12 of his 20 starts. He was two wins away from a Conn Smythe. I just wish he could have done it with those swank yellow pads. Aw, those were glorious. I miss them so. I still send letters.

Fleury's puck-handling, like his positioning, has improved exponentially, and he truly is the fastest, most agile goaltender ever witnessed by man or chimp. Yeah, he still needs to work on his rebound control, but who doesn't?

I remember Mike Babcock once referred to Fleury as Luongo's little brother. And in another year or two, the Luongo-Fleury debate will be all the rage. For now, we're ranking him at No. 4 because he still needs to prove he can sustain his dominance over a full season. Nothing to it but to do it.


5. Miikka Kiprusoff, Calgary Flames: Not long ago, Kipper was challenging for the top spot. Then Mike Keenan came to town. Hard to get happy after that one.

The Keenan Effect was immediate and profound. Kipper started a career-high 76 games, marking his third straight season with at least 73 starts, but he also got more hooks than Col. Blake's hat. Kipper's combative relationship with his head dictator led to a pedestrian 2.69 goals-against and a paltry .906 save percentage, a far cry from his previous Vezina form.

Still, Kipper logs a ton of minutes, and he's reportedly buried the hatchet with Keenan. Yeah, I'm sure there won't be any problems there at all. Honest. But if Kipper falters, El Scorcho could always sign that Kipper Kid. That boy's spooky.

Hold on. This just in: the Kipper Kid forgot to backcheck on his way to school today, so Keenan traded him to Phoenix for a little tyke who looks like Darren Pang. Wait, I'm sorry, it is Darren Pang. My bad. He looks taller.


6. Jean-Sebastien Giguere, Anaheim Ducks: Giguere could easily be ranked higher. He and Brodeur are the only goalies in the top 10 with their names on the Cup. He's also coming off a career-best .922 save percentage. It seems all puppet shows and candy canes.

The problem, though, is he started just 57 games last season, and he's only started as many as 60 games once in his career (64 in 2002-03). That's fine. There's nothing wrong with it. But it's tough comparing him to guys who are taking the pipes 15 or 20 more times per year. That's a rather significant difference.


7. Tomas Vokoun, Florida Panthers: If he were on any other team in the league, there'd be no doubting Vokoun's place in the top 10. He's put up a .918 save percentage or better and 60+ starts in four of the past five seasons.

Vokoun's splits from last year are remarkable. October was his worst month, and he still managed a .905 save percentage. He clicked at .931 in December and .940 in March. Keep in mind, this was for the Florida f'n Panthers! Vokoun faced 32.9 shots per game. Put him on the Maple Leafs, and Vokoun would be on a postage stamp.




8. Kari Lehtonen, Atlanta Thrashers: No one really noticed, but Lehtonen was tremendous for the Thrashers last season. Despite facing 34.6 shots per game behind the worst defensive team in hockey, Lehtonen still finished with a stellar .916 save percentage.

A top five talent, Lehtonen is a beast. He's bigger than Luongo and perhaps even more nimble. His goals-against will likely be hovering around three again this season, but he'll move another step closer to becoming the best netminder on the planet, provided, of course, he can stay healthy.


9. Evgeni Nabokov, San Jose Sharks: There was quite the uproar from angry Fish fans when Nabokov lost out on the Vezina to Brodeur. Frankly, I never understood what all the fuss was about. Nabby had a .910 save percentage. You're not going to win the Vezina with a .910 save percentage. Deal with it.

And Nabokov faced only 23.7 shots per game, the lowest of any elite netminder, far below the likes of Fleury (29.4), Luongo (28.8), and even Brodeur (27.0).

Nabokov did emerge as a workhorse, starting an astounding 77 games for the Sharks. The last time he started more than 60 games was back in 2002, so it will be interesting to see how he responds this year. I'm guessing there's gonna be a hangover. Mmm, hangovers.


10. Ryan Miller, Buffalo Donald Trumps: Miller started 75 games for the Donald last season, managing a 36-27-10 and a respectable .906 save percentage under less than ideal circumstances.

The workload took its toll. Miller, who had never started more than 61 games, tired down the stretch. After posting a .913 save percentage through February, he stopped pucks at a .882 clip in March and April. Now that he's done it once, look for a more sustained effort this season.

While we're at it, I still don't get the Amp Energy commercial he did with J.S. Aubin. How does saying something in Chinese win a Yo Mama contest? So everyone else in the place speaks Chinese? Lame.

Don't worry; I got your back, J.S. What's the difference between Ryan Miller's mom and Fred Sanford's pickup truck? The junk in Fred's truck won't give you gonorrhea.


HONORABLE MENTIONS

Niklas Backstrom, Minnesota Wild: Backstrom is 56-21-14 with a .923 save percentage in his NHL career. That's pretty, pretty good. Another year like that, and it will be impossible keeping him out of the Top 10.


Rick DiPietro, New York Islanders: When healthy, DiPietro is special. The undisputed leader on Long Island, he's real wizard with the stick and is one of the few netminders capable of winning games on his own.

Unfortunately, DiPietro missed the end of last season after undergoing surgery on his right hip. Keep in mind, this was just one early after having surgery on his left hip. Hey, at least he's out of hips.

Of course, he also had surgery on his left knee in June. While he's determined to be ready for the season-opener, his durability is a serious question mark. Thank goodness the Islanders aren't locked into him for the... never mind.


Cristobal Huet, Chicago Blackhawks: Huet never gets the credit he deserves. He arrived in Washington at the trade deadline and promptly went 11-2-0 with a .936 save percentage in leading the Caps to the postseason. But it wasn't enough to convince Fred Flintstone to write a check, so Huet bolted for the Windy City. And the Caps replaced him with Jose Theodore. Ugh.

Huet's durability is a problem. His 51 starts last season were a career high, and it's the only time he's started more than 39 in a campaign. It also looks like he'll be part of a rotation with Nikolai Khabibulin in Chicago, only further limiting his value.


Marty Turco, Dallas Stars: Turco has cobbled together two straight spectacular postseasons, losing a memorable duel with Luongo in '07 before backstopping the Stars to the Campbell Conference Finals last season. His 61-save classic against Nabokov is legendary. He's one of the premier puck-movers in hockey, and he's got intangibles falling out his pockets. With Mike Smith in Tampa, Turco could see even more starts, although he's averaged 65.7 over the past four seasons.


MOVIN' ON UP

Carey Price, Montreal Canadiens: A funny thing happened on the way to superstardom. Price's playoff performance against the Flyers was apocalyptically bad. No doubt, he'll be a dynamite No. 1, but it won't be easy. Lots of highs and lows ahead. Buck up, Habs fans. There's spiritual redemption in suffering. That said, Price will be a top five goaltender within two years.


Dan Ellis, Nashville Predators: Last year was nice. Do it again.


Pascal Leclaire, Columbus Blue Jackets: Leclaire's got the goods. But his 52 starts were a career-high. He's going to have to put up similar numbers over 60+ this year to crack the top 10.


LOOK OUT BELOW

Jose Theodore, Washington Capitals: Worst signing ever. Theodore is so bad, he's terrible. Unless they're paying him in hair supplements or somehow manage to hypnotize him into believing it's a contract year, Theodore will be awful. Book it. And Paris Hilton? Really?


WHICH WAY DO I GO, GEORGE?

Cam Ward, Carolina Hurricanes: Ward was listed in this same space last year, yet the question remains unanswered. He did win 37 games and put up a career-best .904 save percentage, but it's starting to look like that whole Stanley Cup thing was a clever ruse.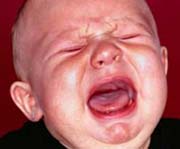 Olaf Kolzig

SEND FLOWERS
Olaf Kolzig, Tampa Bay Lightning: It's over for Olaf. But instead of flowers, maybe we should send some diapers and strained peas. Kolzig's behavior in Washington last season was embarrassing. He must be big on the Flomax, because he just pissed away a 16-year career.