Crop Circle Mysteries

by Michael Menser Dell, Editor-in-Chief


On last night's fake radio show, Zippy and I were trying to enlighten everyone about the mysteries of crop circles. We think they're the work of space monkeys, but Jerry and Jim scoffed at us. In order to educate everyone about the crop circles, here are just a few examples of the mystifying monkeyshine. What could they be trying to tell us?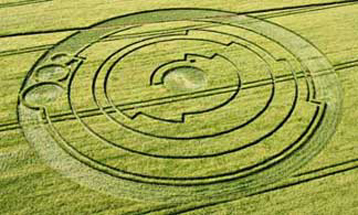 Image © 2008 by Lucy Pringle


Image © 2008 by Nick Nicholson