Chelios Is a Clown

by Michael Menser Dell, Editor-in-Chief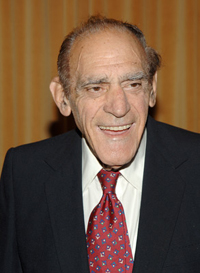 Chris Chelios
I was so caught up in celebrating Anaheim's dramatic Game Six triumph over those filthy Red Wings, I didn't even realize Chris Chelios didn't shake hands with the Duck players. Chelios skated over to congratulate Randy Carlyle and then left the ice, bypassing the best tradition in professional sports. And he only shook hands with Carlyle because he went to grade school with his dad.
Now do you see why I hate Chelios so much? He's a punk. He's all mouth. I'm tired of hearing people defend him, saying what a tough, gritty competitor he is. Give me a break. He's a (sunshining) (sunshine). All he does is yap and slash and whine and cry. He never drops his gloves, and when he does, he gets his ass beat by guys like Luc Robitaille. Chelios is a (sunshine). If you think he's tough, you're a (sunshine). Deal with it.
And don't give me this (sunshine) about the handshake line being optional. Yeah, you know what? It is optional. Men do it, and (sunshining) (sunshines) don't. If you're a man, and another man beats you, you shake his hand, you stare him square in the eyes, and you say, "Good game." Or, if you're Chelios, you hike up your skirt and run home to mommy.
Chelios had skipped handshakes in the past, but I was hoping he had finally matured. So much for that idea. What a jackass. I still remember back in 1993, Chelios was named one of the First Team All-Stars at the Awards Ceremony. When he went up on stage, he refused to shake Mario Lemieux's hand. Lemieux just laughed at him. And that's all Chelios deserves, our collective mockery and disdain.
"It shows what kind of guy he is," said Teemu Selanne in the L.A. Times when asked about Chelios' most recent affront to manhood. "It's easy when you have success to be a good guy. But when something happens and it gets tough, a couple of guys from Minnesota did it and now he does it. I don't really care, you know. Maybe I'd like to say, 'Have a good summer.' "
I despise hypocrisy and fake tough guys, and Chelios is about as phony and hypocritical as it gets. I almost felt something close to admiration for him when he stepped up and saved the NHLPA, rallying the troops into a strong union again. Sally Field would have been proud. But then he refuses to shake hands with his fellow players? It's deplorable behavior for anyone, let alone the supposed union chief.
But I reckon we should all be grateful. Without gutless weasels like Chelios, we'd never know who the real cool players are.
Chelios is a long tongue liar, a midnight rider, a rambler, a gambler, and a back biter. And as long as he continues to mar the sport we love, LCS Hockey we'll be there to cut him down.
(Sunshine) Chelios!

(NOTE: In case you missed it, here's a rare interview LCS conducted with Chris Chelios a few months ago.)