LCS Hockey Radio Show

by Michael Menser Dell, Editor-in-Chief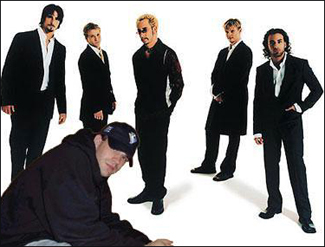 Jerry: the sixth Backstreet Boy



Jerry Fairish, Jim Iovino, and I talked playoff hockey, giving our takes on the conference finals. I also scored an exclusive interview with Gary Bettman. We gave some lame movie reviews and had another edition of the "Super Terrific Space Monkey Ghost Happy Hour with Zippy the Wonder Chimp," even though Zippy wasn't there.

The great Brandon Dameshek joined us for the show's second hour. We talked to Brandon a bit, busted out some "World Series of Pop Culture" trivia, and then did the Top 11 Best Songs from Bands You Hate. And Jerry's list is either really funny or a cry for help.

And, yes, Jerry does want it that way. Backstreet Boys? Really?