Wings Bury Avs

by Michael Menser Dell, Editor-in-Chief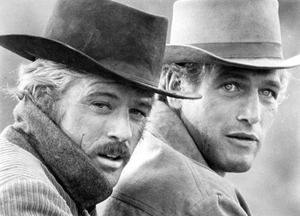 Sakic (left) and Forsberg



(Sunshine) Detroit!

The old rivalry never lived up to the hype. Aside from a few competitive moments in Game One, this series was a complete joke. Those filthy Red Wings dominated from start to finish, punctuating the slaughter with an 8-2 drubbing in Game Four.

Colorado suffered an unprecedented rash of woe, losing the likes of Peter Forsberg, Paul Stastny, Wojtek Wolski, Ryan Smyth, and Scott Hannan to injury. While I wish I could blame everything on poor health, Detroit is simply the better team. Wait, what did I just say?!? What has become of me? Aw, I feel sick.

Thanks to the injuries, I guess we'll never know if Colorado could have pulled off the upset. Well, we probably know, but I'm real big into denial.

I'll recap the series a little later, and I use "series" in the most elastic sense of the word, but last night's 8-2 humiliation was significant for far more than Colorado's appalling lack of self-respect (a snowman? Really? On home ice? C'mon!). No, the true story is the end of an era.

The hockey world may have seen the last of Joe Sakic and Peter Forsberg.

I don't think it's a big secret that Sakic was my boyhood hero, and he remains my favorite player of all time. Forsberg is right there in the top two or three. So this is a dark day indeed. And having Detroit send them both into the sunset makes it all the more painful. But it's time.

An MRI revealed Forsberg suffered tears in both groins. Yikes. It's time, Petey. It's time. And the same is true for my boy Joe. At some point in everyone's career, they quit looking like themselves and start looking like a middle-aged dude in a hockey outfit. Joe arrived at the costume party earlier this season.

I always thought of Sakic and Forsberg as the NHL's Butch Cassidy and Sundance Kid. Forsberg was Butch. He was always thinkin'. Sakic was Sundance. He was the shooter. And he was better when he moved.

But watching that debacle last night, I could only think of the haunting words of Sheriff Ray Bledsoe.

"You know, you should have let yourself get killed a long time ago when you had the chance. See, you may be the biggest thing that ever hit this area, but you're still two-bit outlaws. I never met a soul more affable than you, Butch, or faster than the Kid, but you're still nothing but two-bit outlaws on the dodge. It's over, don't you get that? Your time is over, and you're gonna die bloody, and all you can do is choose where."

Sakic and Forsberg's hockey careers died bloody last night. And they didn't even have the chance to choose where.


BLUESHIRTS BOUNCE BACK
The New York Rangers avoided Colorado's fate, pulling out a 3-0 win at MSG over the Birds. It was a beautiful game for the Blueshirts. They frustrated the hell out of Kid Crosby and Evgeni Malkin.

By the end of the game, Geno the Scoring Machine-o looked more like Gene, Gene the Tripping Machine. He was all about knocking Paul Mara to the ice, leading to some shenanigans in the final seconds. Ranger fans are up in arms, calling for Malkin to be suspended for slew footing Mara, but that's the song of the truly desperate.

They were borderline slew foots at best. Or should it be "slew feet"? Whatever, they weren't that bad.

Malkin had an interesting night, though. He was also involved in a crazy play in the second period when Crosby sprung him for a breakaway. Mara had lost his stick but dove at the last second and shoved Malkin from behind into the cage. Geno crashed into Henrik Lundqvist and knocked the net back to the boards.

Really, what was more dangerous, Malkin's questionable slew foot on Mara at the end of the game, or Mara shoving Malkin from behind into the goal?

Anyway, Malkin was awarded a penalty shot. In reality, though, the puck crossed the line before the net came off. It should have been a goal. Don't get me wrong, I don't think any goal like that should ever count, but the league has established the precedent. The Pens got screwed. But I reckon it makes up for the quick whistle in Game Two.

But who cares? Malkin will score on the penalty shot, right? Uh, yeah. In what was easily the dumbest penalty shot ever witnessed by man or chimp, Malkin hit the Ranger stripe and slammed on the brakes, drifting to the cage with all the speed of Ken Hitchcock's metabolism.

It was ridiculous. At one point a butterfly actually landed on Malkin's helmet. Had he been going any slower, I would have sworn it was Derian Hatcher.

Speed kills. If you skate that slowly on a breakaway, you all but eliminate the threat of a deke. Lundqvist knew Malkin had to shoot and just stood his ground. With nothing else at his disposal, Geno tried to go top shelf and drilled a wrister into Lundqvist's glove. He didn't even have to move the mitt. It was pathetic.

Lundqvist was the difference all night. It was easily his best performance of the series. He's going to need three more of them if the Rangers are going to turn water to wine.

And Jagr was spectacular again, scoring two goals and an assist while demonstrating a passionate will to win on every shift. Outside of Lundqvist, he was the best player on the ice. His first goal, which put the Rangers in front 1-0, was classic Czech Wonder Kid, as he swept in off left wing and used Sergei Gonchar as a screen before whipping a wrist shot behind Marc-Andre Fleury.

And just as Puff Nuts released the shot, Brooks Orpik came across and decked him with a heavy hit. Jagr stayed on his belly for a few minutes before struggling back to the bend. But he never missed a shift. It was impressive. Maybe that Puff Nuts nickname has gots to go.

Chris Drury was also valiant in victory, playing 20:40 with some sort of upper body injury. That's what playoff hockey is all about.

It was certainly an impressive effort from the Rangers. But it was their last hurrah. This series is over in five. Book it. Having two games off helps the Penguins. It will give them extra time to regain their composure. It'll be a fresh start. It'll be like Game Four never happened. Look for Crosby to set a tone early on Sunday. He's cool like that. I'm calling something along the lines of a 5-2 win.

And (sunshine) Detroit!



Malkin's slew foots or feet or whatever...