(Sunshine) Don Brennan!

by Michael Menser Dell, Editor-in-Chief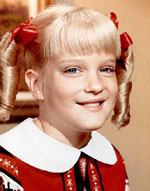 Bryan Murray

The playoffs haven't even started yet, and the Ottawa Senators and their fans are already acting like crybabies and gutless weasels. Wow, what a shock. Didn't see that coming.

Lispy McJackass, also known as Bryan Murray, started the douchery by accusing the Pittsburgh Penguins of tanking their final game in order to set up a first-round meeting with the Sens.

At least that's what I think he said. I can't understand a word out of Murray's mouth. All pops and buzzes.

Granted, after witnessing Pittsburgh sleepwalk its way through a 2-0 loss to the Philadelphia Flyers in the season finale without Sidney Crosby, it's an understandable conclusion. Completely absurd, but understandable.

Hell, if I were the Penguins, I'd be agreeing with Murray. It makes for a good excuse for that hideous performance.

But even if Murray truly believed the Penguins sandbagged, why would he say it to the media? It makes no sense. That should have been a motivational ploy reserved for the dressing room. Airing the conspiracy theory in public will only serve to infuriate the Penguins, who are already out for blood after losing to the Sens in five last year.

Then again, there's really nothing surprising about Murray's attempt at dime-store psychology. The guy's a rube. He's a whiny little (sunshine) who couldn't win a game of checkers. He's a loser through and through, from the tip of his pointy pinhead to the soles of his filthy cloven hooves. But we should all be grateful for idiots like Murray. Without him, how would we know who the winners are?

Don Brennan

Not wanting Murray to be alone in his stupidity, Ottawa scribe Don Brennan stepped up and took one for the team, boldly proclaiming his own ignorance. He is a moron; hear him roar.

In a recent column, Brennan broke out his finest crayons and scribbled the following...

"Crosby's got a bad RIGHT ankle? How will it stand up to a two-hander? The Senators have to find out."

That's right. Mr. Brennan, assuming of course he has male genitalia, is suggesting the Senators intentionally injure Kid Crosby. But wait, it gets better...

"As much as they will be looking for timely goaltending and scoring, the Senators need somebody to emerge as a modern-day Bobby Clarke. Maybe hockey historian Jason Spezza can explain to his teammates what the former Flyers captain did to Russian star Valeri Kharlamov when the latter had a bad ankle in the 1972 Summit Series.

"It's playoff time. Anything goes."

What a (sunshine). The man, and I use the term loosely, is actually praising one of the most disgusting acts of cowardice ever perpetrated on a hockey rink. The Canadians knew they couldn't stop the great Kharlamov, so Clarke showed his true colors and did what any classless hack would do, snapping the Russian scoring ace's ankle with a vicious slash. Yet Brennan is not only condoning the action, he's requesting to see it repeated against the game's best player.

No doubt, the Senators need to make this a rugged series if they have any hope of competing, and I'm a big fan of sending a message and setting a tone. But you do it the right way. You do it with clean hits, aggression, and willing fights. Two-handers are for (sunshines) and fake tough guys who write for Canadian rags.

I tell you what. I think Brennan obviously has a back injury, since he's clearly spineless. So why don't I drive up to Ottawa and beat the (sunshine) out of him. After all, it's playoff time. Anything goes.

And I don't think I have to remind anyone of my previous work in the realm of physical beatdowns. Do the words "Maul at the Mall" ring any bells? You've been warned, Brennan. You've been warned.

But all this hubbub over Brennan's bounty on Crosby is burying the lead. Elsewhere in the column, Brennan revealed the Senators have some homoerotic tradition called "Juice Boy."

Apparently, whoever loses the team's shootout competition at the end of practice has to act as "Juice Boy," meaning they have to serve drinks to the rest of their teammates. Here's how Brennan described Christoph Schubert's turn as "Juice Boy."

"The Senators' biggest, strongest forward walked around the dressing room, minus his jersey and shoulder pads but still in his hockey pants, skates and the rest of his gear.

"He was also wearing a big, floppy, pink girlie hat and serving drinks from a tray."

Yeah, that sounds about right. I've known for years that Ottawa is full of nothing but juice boys.

It's hard to believe, and I realize this is blasphemous, but I think I may actually hate the Senators more than the Red Wings. I mean, keep it quiet, but I actually like Henrik Zetterberg, Pavel Datsyuk, Nicklas Lidstrom, and Niklas Kronwall. And I don't like anyone on the Senators. I used to like Schubert, but Juice Boy? Really?

(Sunshine) Ottawa!




For those who never had the pleasure... Valeri Kharlamov 1972


Valeri Kharlamov 1974


Dave Dameshek running... even uglier than Clarke's slash on Kharlamov. I think Ottawa found its new Juice Boy. Egad!