Boston Massacre

by Michael Menser Dell, Editor-in-Chief


(EDITOR'S NOTE: I wrote this Tuesday morning, but FTP was down all day yesterday, so I couldn't upload it. So read it with that in mind. Thanks.)

Happy Meals for everybody.

Alexander Ovechkin and the Washington Capitals eviscerated the Boston Bruins last night, 10-2. It was glorious.

For a second there, I thought the dials of the WABAC machine were set to 1993. Back then, in the Golden Era, it wasn't uncommon to see teams get smoked for double digits. These days it's pretty much the equivalent of seeing Bigfoot ramming Haley's Comet up the Loch Ness Monster's ass.

Yet Washington's offensive outburst, which featured three goals and two assists from Ovechkin, is already the second time this year someone rolled a 10-spot. The Buffalo Donald Trumps humiliated the Thrashers 10-1 on January 18, getting hat tricks from Derek Roy and Drew Stafford.

On the ol' NHL '94, whenever someone scored 10, we used to always say everyone in the arena got a free Happy Meal. Each successive goal would bring with it another gift for the fans. For example, I remember one game in particular when Todd "Captain Justice" Teacher and I were putting a beating on Zippy and Ace Reporter Jim Iovino with the Mighty Whale. After we got up like 16-4, the good people of Hartford actually brought a whale out on the ice. Th'ar she blows!

I can understand Atlanta giving up a Happy Meal, but the Bruins? Of all the teams in the NHL, the Bears would be on the short list of teams least likely to give up 10, only slightly behind Anaheim, New Jersey, and Dallas. Claude Julien has never met a hockey game he couldn't render unwatchable. But the goals just kept on comin' last night, with the Caps hanging six in the first period.

It was actually nice seeing the Bears get battered. Their six-game winning streak had them a little too fat and sassy. Welcome back to reality.

Julien's handling of Tim Thomas was also somewhat bizarre. Timmy got the hook in the first period after surrendering four quick ones. After watching Alex Auld give up two goals during the remainder of the frame, Julien put Thomas back in for the second, but he pulled him again in the third when the score was 9-2. Didn't make a lot of sense.

You're losing 6-0 after one. Why not leave Auld in and give Timmy the rest? But to give you some idea of the season Thomas has been having, he gave up seven goals on 24 shots in 36:30 of ice time, and he still has a 2.49 goals-against average and a .922 save percentage.

And by the way, Ovechkin's hat trick last night wasn't natural. I realize it's a completely meaningless distinction, but I hate when sportscasters and the like always screw up the meaning of a natural hat trick. There's even a great deal of confusion amongst hockey fans. It must end.

A natural hat trick is when a player scores three straight goals for his team. It doesn't matter if it happens in the same period. It doesn't matter if the opposition gets a goal or two in between. Three straight for your team makes it a Roy Hobbs.

Ovechkin now has 52 goals on the season, increasing his lead in the Richard race to 10 goals over Ilya Kovalchuk. The five points also moved him ahead of Evgeni Malkin in the Art Ross race, giving him a 90 to 88 edge. The last player to win both the goal- and point-scoring titles in the same year was Jarome Iginla, who led the league with 52 goals and 96 points in 2001-02.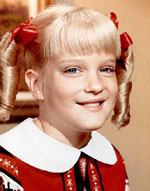 Bryan Murray


WEST WOES
Ottawa and Montreal both began four-game trips out West last night. The Sens lost 3-1 to the Water Fowl, while the Habs fell 6-4 to the Fish.

Bryan Murray got tossed from the Ottawa game for yelling at the stripes. But how could they even tell what he was saying? I can't understand a word Murray says. It's all pops and buzzes.

Anyway, Murray got all bitter over a high-sticking call to Mike Fisher at 9:12 of the third. Even though it was a 2-1 game at the time, Frank Drebin's stunt double wouldn't let it drop, and referee Wes McCauley hit him for abuse of officials.

"I just kept telling him it was a (sunshine) call," explained Murray afterwards through a translator. "'That's a (sunshine) call you made. He said, 'Say it again and you're gone,' so I said it again."

Bright boy that Murray. The Ducks cashed in on the resulting two-man advantage, effectively ending the game. To Murray's credit, he accepted the blame for the loss. At least I think that's what he said. All pops and buzzes.

In more great news, Francois Beauchemin cross-checked Daniel Alfredsson in the ribs, forcing Captain Kangaroo to leave the game with the dreaded "upper body" injury. Obviously, I never want to see anyone hurt... but wow, do I hate the Senators.

In the Montreal game, Carey Price got lit for six goals on 39 shots. The kid's special. He's going to be a dominant No. 1 someday. But this is the kind of thing you're going to get with a rookie netminder. Two great starts, one not so good. Get used to it.

With the Sens and Habs out West, now's the time for Pittsburgh and New Jersey to try and seize control of the Wales Conference. Unfortunately, they've got schedule woes of their own.

The Penguins start a three game southern trip tonight in Tampa, and the Sunshine State has been a misery river for the Birds in recent years. They did win both games down there in January, but before this season, the Pens were 3-17-0 in their previous 20 games in the state of Florida.

The big news, though, is Sidney Crosby will be back in the lineup tonight. Yeehaw! Kid Crosby! Yeehaw!

El Diablo is at Toronto tonight, and then it's back home for a game against the Bolts before they head out on a four-game trip through Toronto, Montreal, Minnesota, and Colorado.

The Wales will be won on the road.


AVS OUT
Colorado got some bad news on the injury front. Ryan Smyth was, indeed, diagnosed with a concussion and a slightly separated shoulder. He's out indefinitely, although doctors did acknowledge Smyth's mullet saved him from further head trauma.

The news was worse for Marek Svatos. He tore his ACL and is done for the year. Svatos was quietly having a banner season for the Avs, leading the team with 26 goals. He also only had 11 assists, making him the frontrunner for the Cy Young.

On the bright side, there's a slim chance Peter Forsberg could play tonight against Vancouver. Petey had his first full practice with the Avs and looked solid. He skated the left side for Joe Sakic and Milan Hejduk. Forsberg, Sakic, and Hejduk together again? I may need a moment alone.